Data Management Capabilities
The effective management of corporate data has grown in importance as organizations are subject to an increasing number of compliance regulations. Also the sheer volume of data that must be managed by organizations has increased tremendously and organizations are more and more looking for the analytics and robotics advantages for their customers. This makes it very important to have the main capabilities of data management in place. The capabilities mapped against the business processes looks the following.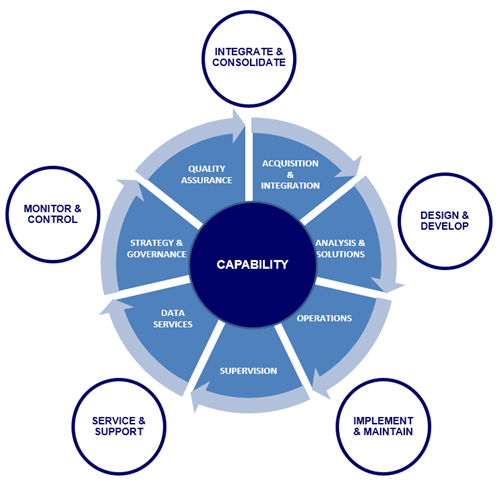 Our data management capability model can be integrated in every organization. We can deliver advantages and great opportunities for your data by using our decades of best practices of data management. This model helps you to streamline your business processes around the capabilities of data management. Above all, this helps your organization to set a good basis for robotics.